Overview
A New Generation Social Cryptocurrency
Dice has no Single Ledger
There is no single transaction public ledger, instead we introduce a new "cluster model" of unconnected peers (called "operators") all working within a singular more efficient global ecosystem.
DICE is practically impossible to steal
Can the greatest ever hacker steal even a single physical atom? The answer is no. Hackers can only steal data, but DICE exist as objects in the real world.
Unite around a common purpose
One of the biggest problems of the today's society is inequality. The 1% getting richer with the rest of us getting poorer.
Absolutely free transactions
Why would anyone agree to get charged for giving money to someone else ?
DICE can be mined offline
The ability for offline mining opens possibilities for some very interesting and advanced fintech products that we will see in the near future.
Token Details
Symbol : DICET
Type : ERC20
Token Price : 1 DICET = 0.002 ETH
Accepted Currencies : ETH, BTC
Classification : Utility Token
Decimals : Not Specified
Token Sale Company :
ICO Start Date : TBA
ICO End Date : TBA
Token Distribution : Within 48 hours or less after ICO sale ends
Soft Cap : 3,500 ETH
Hard Cap : 91,300 ETH
Total Tokens : 100,000,000 DICET
Token Distribution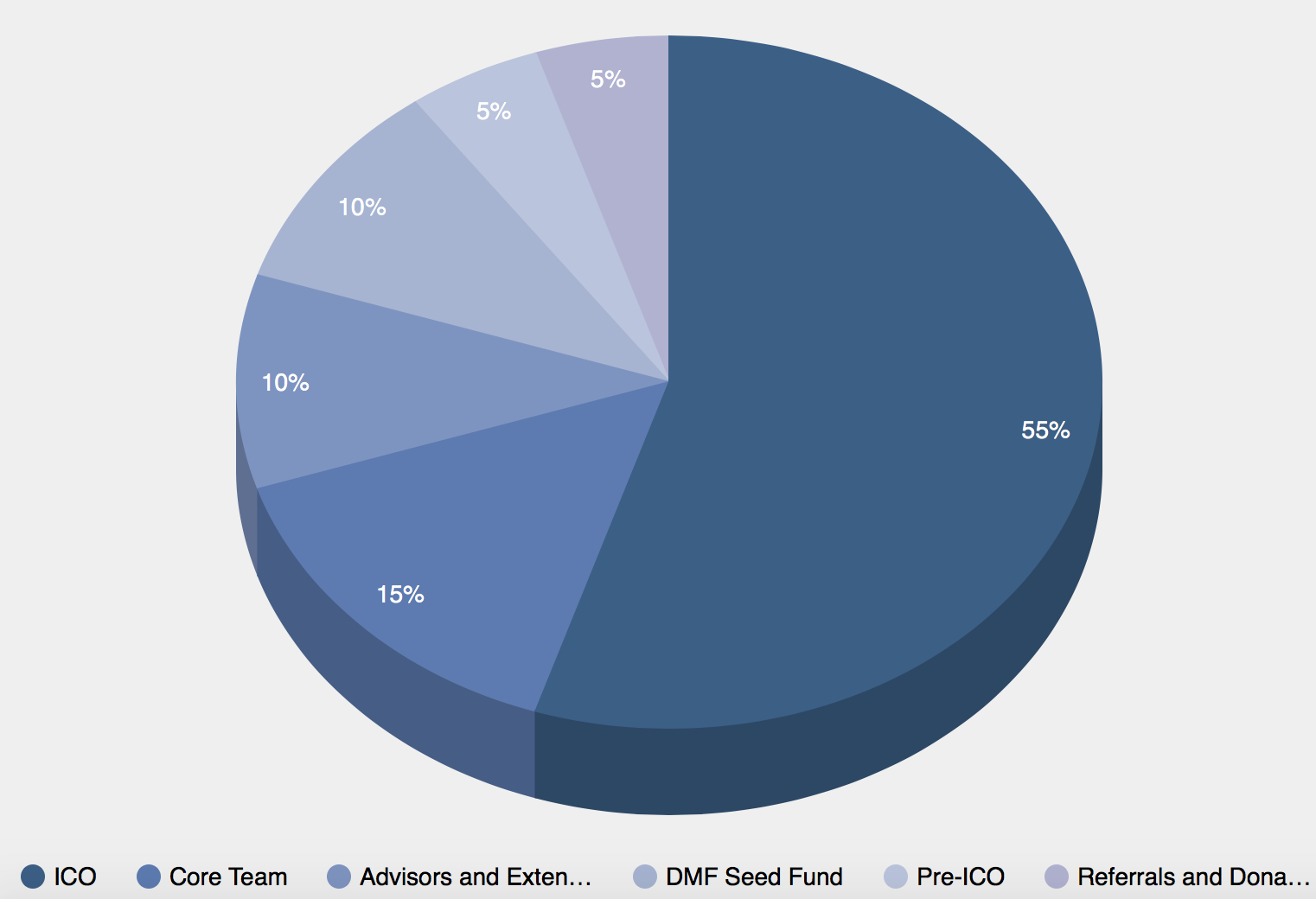 Budget Allocation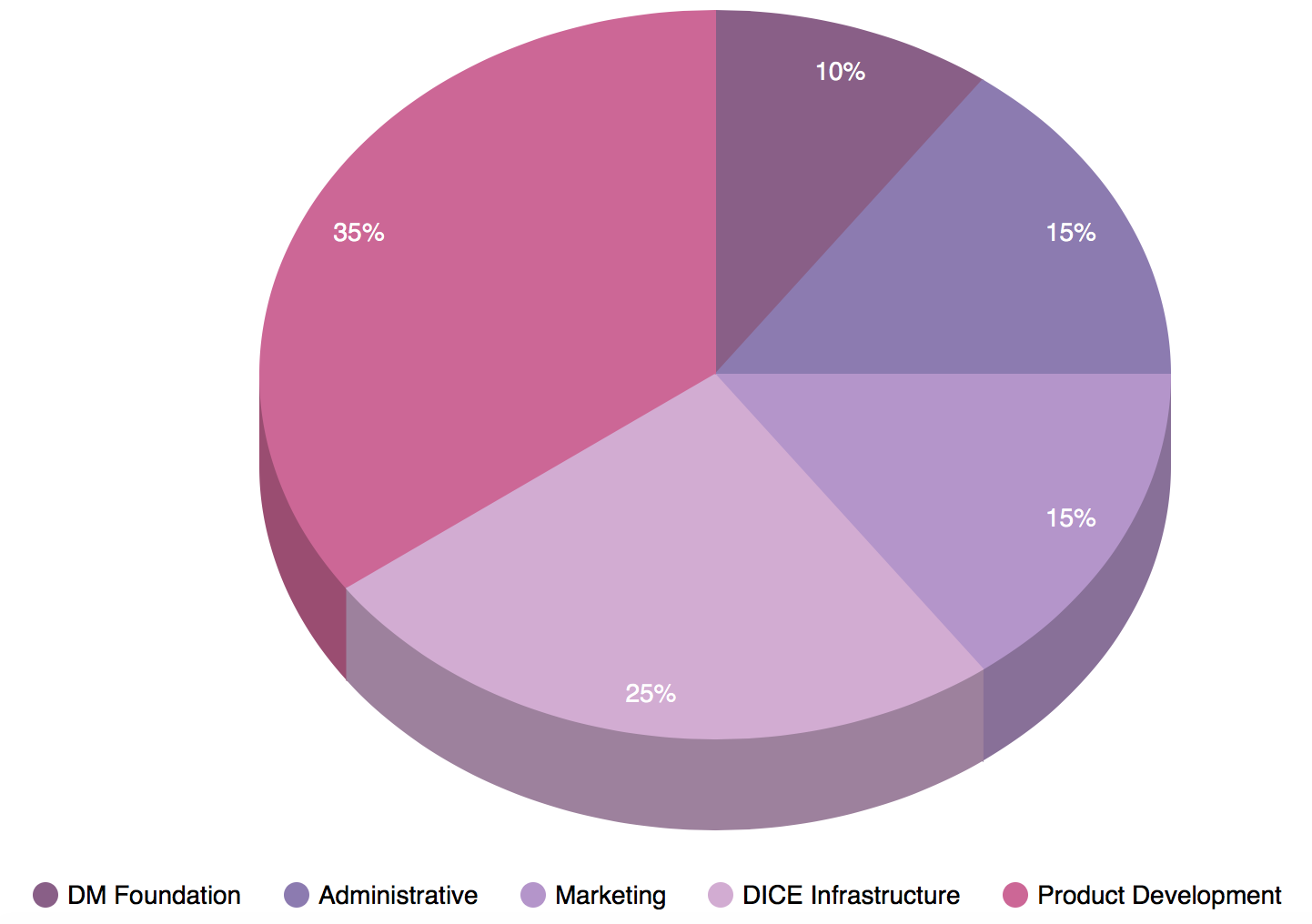 Team
| | | |
| --- | --- | --- |
| Konstantin Dimitrov | Co-Founder | in |
| Anthony Johnson | Co-Founder | in |
| Dilip Chandar | Co-Founder | in |
| Mihail Maldzhanski | Software Architect | in |
| Konstantin Nikolaev | Non Executive Director | in |
| Erickvand Tampilang | Bounty Program Manager | in |
| Santosh Kumar | Software Engineer | in |
| Subramanian Venkatesan | Blockchain Developer | in |
| Godwin Pauldurai | Software Developer | in |
| Vidhyasagar Dhilip | Software Developer | in |
| Vayuputra Kantamani | Designer | in |
| Sriram Gurusamy | Software Engineer | in |
Advisors
| | | |
| --- | --- | --- |
| Prof. Moorad Choudhry | Board Advisor | in |
| Prof. Simon Choi | Legal Advisor | in |
| Vladimir Nikitin | Technical Advisor | in |
| Ismail Malik | ICO Advisor | in |
| Nikolay Shkilev | ICO Advisor | in |
| Amarpreet Singh | ICO Advisor | in |
| Rumen Slavchov | ICO Advisor | in |
| Sonja Prstec | Legal Advisor | in |
| Mike Shokin | ICO Advisor | in |
| Davorin Bebek | Marketing Advisor | in |
| Dr. Jonathan Galea | Legal Advisor | in |
| Amin Saleem | Board Advisor | in |
| Divyashish Jindal | ICO Advisor | in |
Roadmap